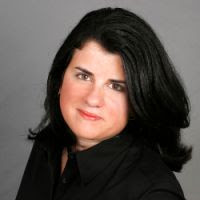 In this talk, Jamie Manson, columnist and editor at the "National Catholic Reporter" shared her thoughts, based on her recent trip to Rome for the sex abuse summit, about several hot button issues: Why wasn't more accomplished at the summit? Why did those women journalists resign from the Vatican newspaper? Did Frederic Martel's book, In the Closet of the Vatican, have any impact at all? She'll also talk about why she stays Catholic amid this constant barrage of drama, controversy, and deep institutional sin, and what hope she is seeing for the Church among the next generation of Catholics and prophets.

Jamie Manson is a columnist and books editor at the "National Catholic Reporter." She received her Master of Divinity degree from Yale Divinity School, where she studied Catholic theology and sexual ethics. She is editor of Changing the Questions: Explorations in Christian Ethics, a collection of writings by Margaret Farley (Orbis, 2015). Her writing has won numerous awards, most recently the 2015 Wilbur Award for Best Online Religion News Story for her extended essay "Feminism in Faith: Sister Elizabeth Johnson's Challenge to the Vatican." Her activism on behalf of women in the church recently garnered her the Theresa Kane Award for Women of Courage and Vision from the Women's Ordination Conference.
Presentation was held Sunday April 28, 2019, 3:30 p.m.at St. Mark's Lutheran Church, Morristown, NJ
RECORDING WILL BE MADE AVAILABLE IN OUR AUDIO LIBRARY SOON!